Support and services for students
These pages contain information on the following services for students:
student services and study office
study guidance
health and welfare services
ICT support
financial aid and student meals
housing and commuting
insurance cover for students
the activities of Diak's student union O'Diako.
Diak's service promise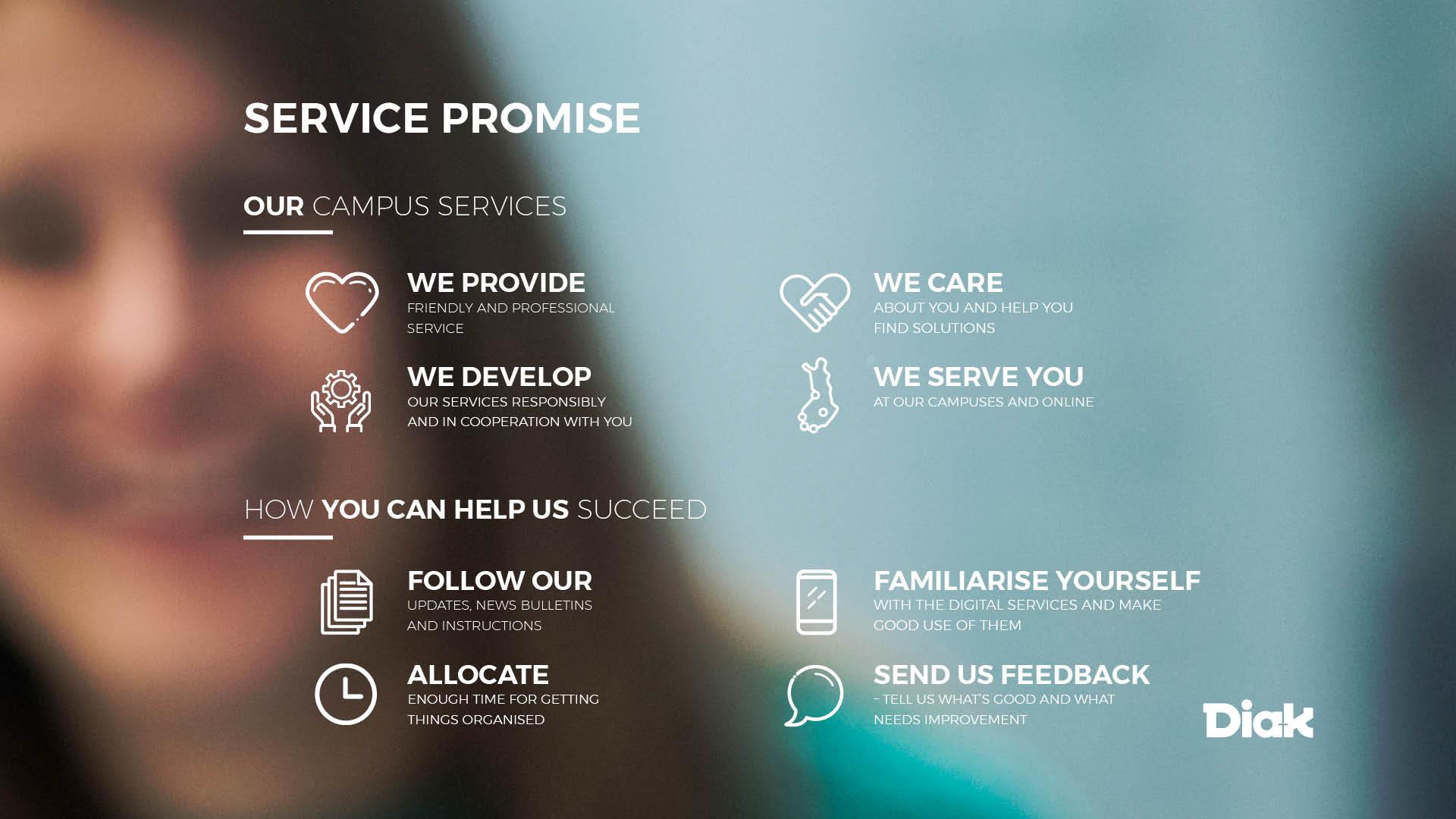 Looking for library and information services?
Their pages are located in the Diak section.