BIP – international experience and future skills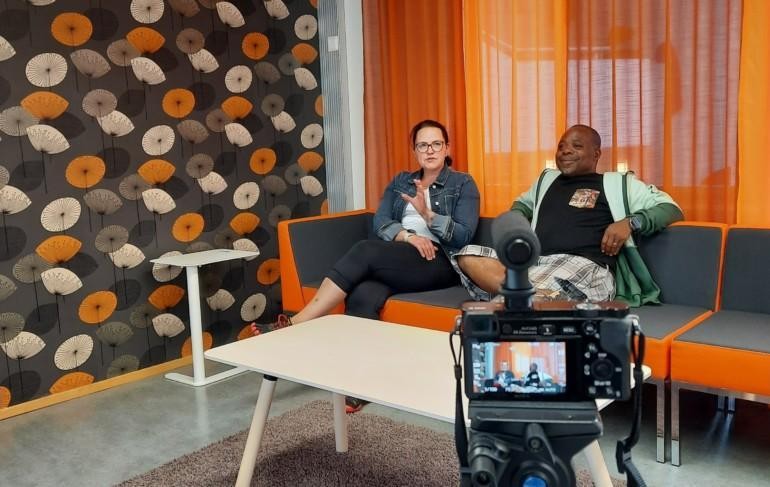 Blended Intensive Programme (BIP) is a great opportunity to gain international experience, network and learn new things. Student of social services Mirka Lähdehao-Vilén participated in the Asset-based Community Development BIP implementation in August and shares her experiences. Registration for spring 2023 BIP study course is now open.
Mirka Lähdeaho-Vilén is studying social services in her first year at the Helsinki campus. She also work her studies. Mirka participated in the Asset-based Community Development BIP implementation which focused on community-oriented working methods, especially in the fields of social, church and youth work.
1. What was your own experience with Asset-based Community Development BIP?
The experience was very pleasant. At first, I didn't even know what kind of course it was and I hesitated whether my English language skills are sufficient to participate in this course. The tasks to be completed in advance were good. They opened up very well what kind of things we are dealing with and it was easy to start the intensive period after them. The whole course was well planned and rewarding.
2. What did you learn on the BIP course?
Good, mind-opening perspectives. Actually, a completely different outlook on the world and I also learned a perspective of comfort when facing problems. I learned a lot about myself, many things opened up to me as the course progressed. At times I felt a little anxious, but fortunately there was a good support network of teachers and other students.
3. What was the most interesting part of the course?
We did a lot of group work, which brought a lot more insight into the topic. Students from other countries had clearly studied the subject more. I got a lot of useful information and perspectives from them. Group work was the best part of the course. I also enjoyed the day of the exposure exercise in Helsinki, which Jouko Porkka introduced well in his lecture. During exposure, we went to different parts of the center of Helsinki to observe and make observations about the environment. Even though I myself have lived in Helsinki for 18 years, the city opened up to me with completely new eyes.
4. Why do you think it is worth participating in such a course as part of your studies?
Definitely because it gives you a lot, so many skills that you can't really measure it. And you get to create international connections from around the wold.
5. What skills did the course offer for a future degree or for your own professional growth?
Considering my own professional skills, the course offered me calmness, deliberation skills, problem-solving ability and language skills. Seeing possibilities in things that seem impossible.
Sign up for the Asset-based Community Development BIP implementation ACD0005B22S-3002, which I will be organised from May 15 to June 21, 2023. Register in MyDiak by 9 October 2022.