Masks are worn in general exams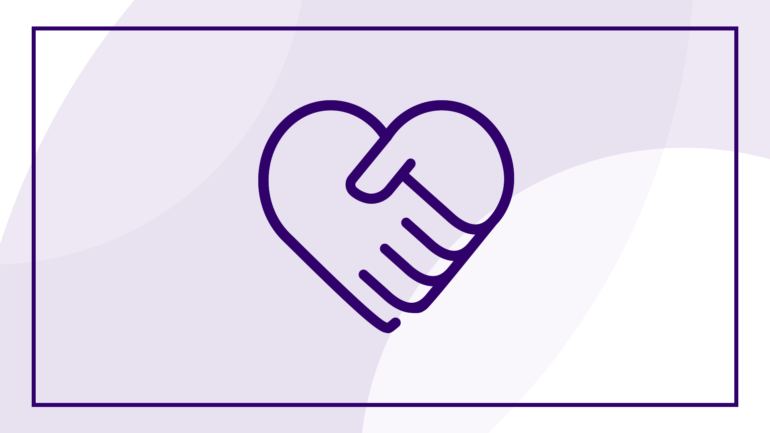 Diak wants to ensure the safety of all students, because also students at increased risk of severe illness from COVID-19 might participate the exam. Therefore, masks are worn in general exams as of 1st October. We also remind students and staff on acting in a responsible manner at campuses.
You should preferably wear a mask already when you enter the exam situation at campus. Getting a mask is on your own responsibility, but if needed there are masks available at campuses. If you do not have a mask when you arrive to the exam, please pay attention to keeping a distance to fellow students and staff while waiting to get a mask.
If a student refuses to wear a mask in the exam situation, he or she can be removed from campus according to Diak's Rules of Conduct.
The City of Helsinki distributes cloth face masks to city residents. Please read more on the website of Helsinki. The nearest distribution point to Diak's campus is at Hanna Community Centre (in the Alppila district), Sturenkatu 12, on Mondays, Wednesdays and Fridays from 9 am to 4 pm.
Following the recommendations is important for professionals-to-be
According to the Finnish Institute on Health and Welfare (THL), the number of COVID-19 cases has been increasing nationally during the past few weeks. 50 % of all cases has been found on people who are under 30 years old.
So that studeying and working in Diak would be safe for everyone, please remember to act responsibly when moving around at campuses. As a future professional of social work or health care, it is important that you are able to follow recommendations and pay attention to others.
In Diak we have students at increased risk of severe illness from COVID-19. We have received a lot of feedback from them regarding safety at campuses during the past weeks. By following the safety guidelines and wearing a mask, you can protect your study mates. At this point, we appeal to students and staff members to take responsibility.
Remember to keep distance, wash your hands and wear a mask
In Diak campuses and restaurants it is extremely important to keep distance as well as to perform hand and respiratory hygiene. Diak strongly recommends wearing a face mask. If you arrive to campus with public transportation, where a mask recommendation of THL stands, please do not remove the mask when entering the campus. Continue wearing it and exchange it to a clean mask when needed.
We recommend that you also wear a mask when queueing or when hanging out in corridors etc. Wear a mask when taking lunch and remove it only when you start eating. Dispose the used mask to a bin, do not put it for example to your pocket or place it on your tray.
Lunch is served to study groups according to schedule
At Helsinki campus, only 1-2 people should sit at one table at a time. This is how we can decrease the amount of near contacts. In the back of the cafeteria there is an additional space that is opened for students and staff members having lunch. The number of garbage bins meant for used face masks is increased.
Lunch is served to study groups according to schedule. Please keep in mind that it is important to follow the schedule. When possible, you should avoid the cafeteria during the busiest hour, from 11 to 11.45 am.
When you have finished eating, please leave the cafeteria immediately, so that we avoid congestion.
Use the masks with caution
You must be careful in wearing a face mask to ensure that a mask that may be contaminated with a virus does not pose an infection risk.
WHO's videos on how to wear a mask:
Wear a mask correctly
Take a sufficient amount of masks with you.
Wash or disinfect your hands before touching the mask.
Touch only the straps and place the mask on your face. Make sure that the mask is tight enough and covers your mouth, nose and chin.
Avoid touching the mask during the usage. If you touch the mask accidentally, disinfect your hands.
Don't reuse the mask. Change the mask, f it gets moist or dirty. You cannot wear the same mask for hours.
Wash or disinfect your hands before you remove the mask. Remove it from straps. Don't touch the mask.
Place a surgical mask straight to a bin and a fabric mask to a re-closable plastic bag or washing machine.
Wash a fabric mask in 60 degrees minimum after each use or boil it for 5 minutes with water and some detergent. Flush and dry the mask.
Wash and disinfect your hands after touching the mask.
Remember also other safety rules
Only come to campus when you are healthy.Stay home if you have any symptoms. If you feel ill while at campus, please leave immediately and make online medical symptom check-up at Omaolo.fi.
Keep a safe distanceto others when moving around campus and in classrooms. We recommend that you wear a mask of your own (see instructions for cloth face mask or for surgical mask).
Perform hand and respiratory hygiene.Wash hands when you enter the campus facilities. Hand sanitizers are available on campuses.
Clean your workspace when leaving.Detergent and tissues are available on teaching and working spaces.
Stay in quarantine if you have exposed to COVID-19 or if you have arrived in Finland from a travel restricted country for 14 days.
Diak recommends downloading the Koronavilkku application. Download Koronavilkku at the application's website or application store. If you receive an alert of potential exposure, the app will give you further instructions on what to do. The Koronavilkku app can also be used to make a symptom assessment through the Omaolo health check service.
Support and help for students
You can contact your student counsellor in crises, mental health and emotional well-being matters. You can do it by phone, Collaborate  or e-mail. Find the contact information at Diak's website for student's mental well-being and support services.
If you have questions on anything related to corona and studying, please do not hesitate to contact us at corona@diak.fi.