Zekki – Digital service for the young
Zekki (available only in Finnish) is a state-of-the-art digital service matching young people and diverse support services based on the online well-being self-assessment quiz.
By asking a young person "What's up?", Zekki helps them to have an overview of their life and ambitions. After self-assessment Zekki gives recommendations of support services that the respondent could find helpful in his situation. Zekki is designed for young people aged 15–25.
Young people have been the key co-creation partners together with professionals in various phases of Zekki's development. The users are part of the process along the way: they will be actors in workshops, test all iterations and give the guidelines for the next steps and further development. Zekki is a truly youth-centred digital solution.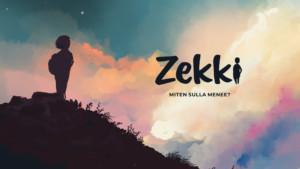 International possibilities
At the moment, Zekki is available in Finnish. The service system is country-specific, and this must be taken into consideration, but the basic idea of how to make preferences and choose the appropriate services is transferable as it is. The basis of Zekki digital service is the 3X10D® life situation assessment tool.
Zekki has got through to the semi-final of the European Social Innovation Competition of 2021 from among the 565 applications admitted this year.
The theme of the European Social Innovation Competition is "Skills for tomorrow – Shaping a green and digital future". Together with 30 semi-finalists from 17 countries, Zekki is now receiving help to develop our idea further and also possibilities to network with other contestants before the final in November.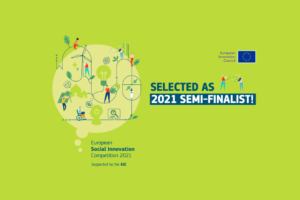 ---
Interested? Contact us!
We can ponder together how Zekki could work in your language area.
Reija Paananen, reija.paananen@diak.fi
Zekki is developed in DiakHub, co-development and competence hub designed for collaborative solving of problems relating to well-being, health, and employment.