Digital Competence BIP – an icebreaker for internationalisation
The Digital Competence BIP (Blended Intensive Programme) gathered students and teachers from four European countries to study the opportunities and obstacles digitalization creates for different target groups. BIP is a fun way to learn and meet new people, the student participants say.
Tea Villilä, a second-year social studies student from Diak, found Digital Competence BIP while exploring Diak's English study offering. BIPs are short, intensive courses that are organised around a specific theme, this time focusing on digital competencies. The programme offers participants the opportunity to learn about digital communication, digital tools, and digital pedagogy in the fields of healthcare and social work.
– One of the most interesting things I've learned in the course has been design thinking which refers to recognising problems and finding solutions to them. In this course, we have discussed themes such as senior citizenship and digital inclusion. The challenges have been cut into little pieces which makes it easier to find solutions as well, Villilä says.
However, the best part of the BIP has still been getting to know new people. Participants from different study fields and countries ensure the opportunity to gain new perspectives.
– It has been interesting to study and learn together with students from different disciplines – ranging from social studies to occupational therapy or the IT sector, Tea Villilä says.
Blended Intensive Programme brings together interdisciplinary knowledge, says also Daniela Ströckl from Carinthia University of Applied Sciences in Austria, who was one of the teachers in the course.
– Interdisciplinary and transnational cooperation is one of the key elements of BIPs. For example, my students have a background in health management and medical informatics. BIP gives them the opportunity to broaden their knowledge base as well as introduce their own knowledge to others. BIPs thus offer new insights, she says.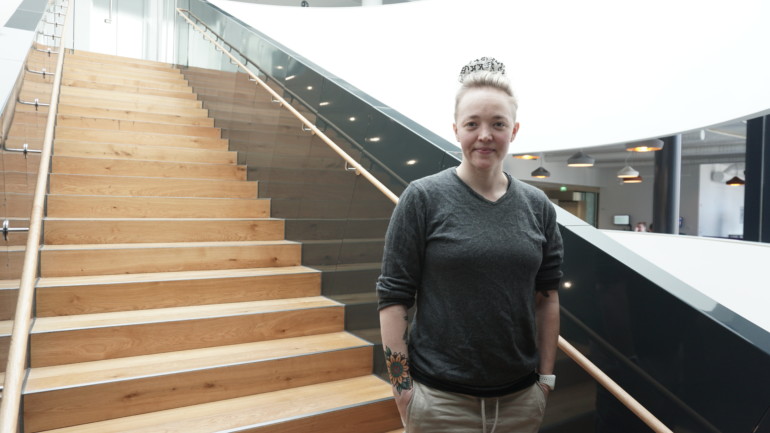 Core information on digitalization
The Digital Competence BIP was organised with Diak's partners Technical University of Applied Sciences Würzburg-Schweinfurt (Germany), Carinthia University of Applied Sciences (Austria), and VID Specialized University (Norway).
Ulrich Gartzke from THWS in Würzburg, Germany and one of the BIP teachers, sees Digital Competence BIP providing core information for the future.
–The BIP on Digital Competence is essential because it equips students with the necessary skills to navigate the digital world effectively. In today's rapidly changing world, digital competence is a vital aspect of our lives and careers, he says.
Along with lectures and intensive group work the BIPs also include field visits. During the intensive week in Helsinki, participants interviewed people in shops and in the Oodi library. They also got to know a project that introduced digital cultural experiences to senior citizens.
– This reminds us that learning in BIPs is it's not just for academic skills but for life after studies as well, says Daniela Ströckl.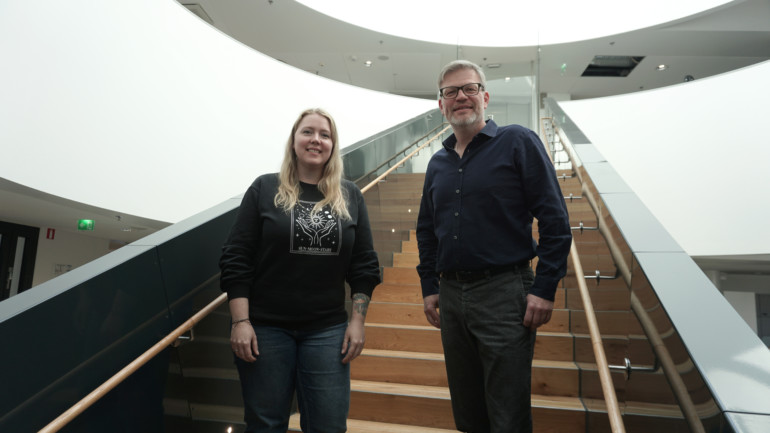 Message beyond methods
BIPs are a great way for students and teachers to network and gain international experience. They also offer a chance to improve language skills. The participants of the Digital Competence BIP all agree that language should be seen more as a bridge than a barrier when it comes to participation.
– Language skills don't need to be perfect. The main thing is to get in touch with each other, Daniela Ströckl says.
Tea Villilä encourages students to apply to BIPs and not worry too much about language skills. She also reminds us that people come to the courses from different countries and rarely have English as their first language – so, in a way, students are all in the same boat.
– It's more about the message than the method or perfect language, there are always ways to understand each other. You don't need to have perfect language skills, nobody has, Tea Villilä says.
Internationalisation with a low threshold
The teachers see BIPs as a great way to cooperate internationally on a more personal and deeper level.
– International cooperation between universities sometimes is on a quite high level. BIP provides the opportunity to create personal contacts that can lead to other cooperation. It's a great opportunity to build networks and open new connections, Daniela Ströckl says.
– Through the BIP collaboration, universities can improve the quality of their education programs, enhance their internationalization efforts, and promote cultural exchange and understanding, says Ulrich Gartzke.
As BIPs usually include only a 1-week exchange period abroad, for students they are an affordable and easy way to gain international experience – a kind of icebreaker for internationalisation.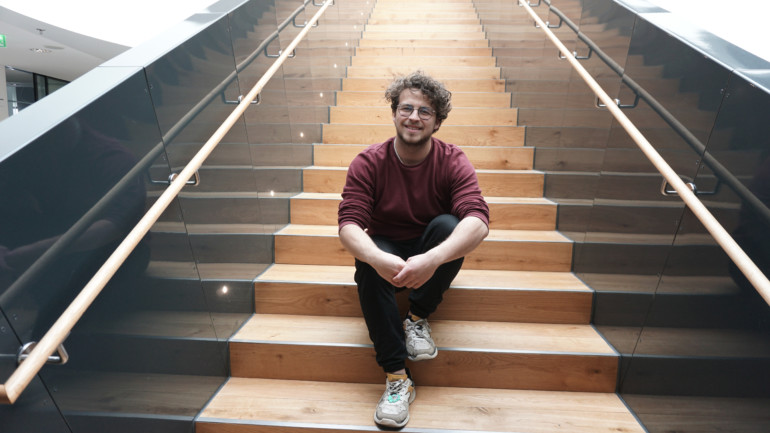 Jannis Fischer, a social work student from THWS in Germany, participated in the BIP because he also wanted to get to know Finland.
– I especially enjoyed the visit to Oodi, it's full of creativity. It was inspiring to get to know new people and a new city, he says.
He sees the BIP as a chance to open the mind to new experiences.
– I definitely recommend participating in a BIP – it opens up new perspectives and enables thinking outside of the box.
For Tea Villilä it will not be the last BIP – she has already signed up for the next one, BIP Asset-Based Community Development in June.
What is a BIP?
BIP (Blended Intensive Programme) is a diverse intensive course that offers the opportunity to network and strengthen your own professional skills in an international environment.
Consists of an online study period and an intensive course at a partner university.
Offers flexible mobility opportunities, especially for students interested in a short-term international learning experience or an exchange period.
Is aimed at students of all fields and different annual courses.
Additional information on the website.