Student – Get a Covid-19 vaccination!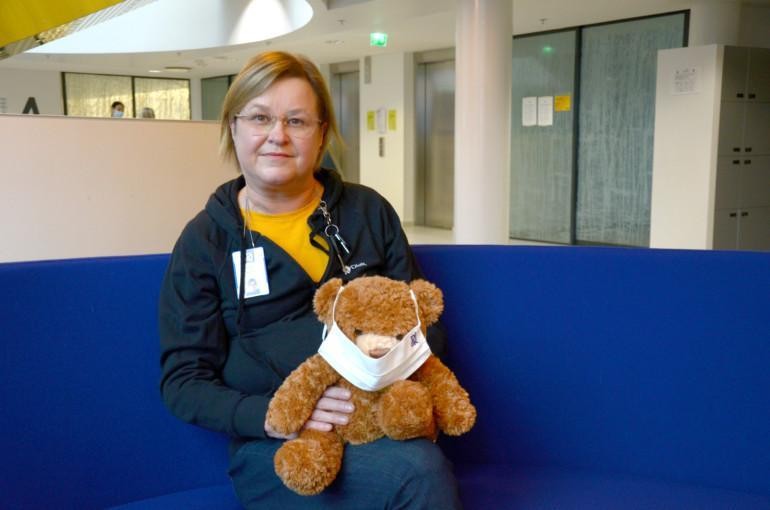 As the Covid-19 vaccine coverage keeps increasing while the pandemic seems weakening in Finland, many have already started to think about life after the pandemic. However, even if the situation would appear more positive compared to the early days of the pandemic, it is still important to get vaccinated against Covid. We discussed with Jaana Tilli, a professor of Health care at Diak's Helsinki campus, the importance of Covid-19 vaccinations and the general issues related to vaccines.
Life after the pandemic restrictions is getting closer day by day. Why is it still worth taking the vaccine, even though the coverage is already relatively high in Finland?
– Covid-19 is still circulating in our community which can be seen in the fact that about 500 people are tested positive every day. By taking the vaccine you can then not only protect yourself, your closets, but also the community you are part of every day. In other words, at Diak, vaccines protect people on campus, both students and the staff. The effectiveness of the vaccines given in Finland has also been proven to be good by experts, and it has been proven that by getting the vaccine you can effectively protect yourself from the severe forms of the illness and then prevent ending up in intensive care, even if the disease develops. Our students take part in internships in different environments where vaccinations are important from the perspective of both client and student self-protection.
There is a lot of discussion on Covid-19 vaccinations especially on social media. Is the vaccine safe?
– Covid-19 vaccines were developed during the pandemic and they have been extensively tested ever since. Scientists and experts have been then able to verify that the vaccines are safe. However, it is always good to keep in mind that all vaccines can have side effects. When it comes to the side effects of the Covid-19 vaccines, they are however less severe than not taking the vaccine which could lead to dangerous disease and require a long period of treatment and recovery.
Finland started offering vaccinations during last spring. How and where can the vaccine be taken at the moment?
– Vaccinations are distributed in different places depending on the region. In Helsinki, Covid vaccinations can be obtained, for example, in Jätkäsaari, Malmi, Messukeskus or at the Myllypuro vaccination point which can be visited without an appointment. Pop-up points have also been set up for vaccinations, for example in the Hertsi Shopping Center in Herttoniemi – anyone can either apply for the first vaccination or supplement their vaccinations with a second vaccination without an appointment.
Read more about the vaccinations on your hospital district or community's website:
Get your Covid-19 vaccination – See you soon at the campus!