Diak takes part in the #IAmAntiracist campaign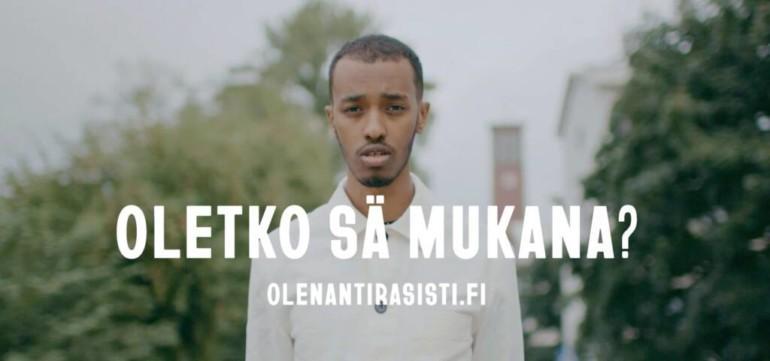 The campaign, coordinated by the Ministry of Justice in Finland and the Equality Ombudsman of Finland, aims to raise awareness of racism and anti-racism in order to encourage actions to address racist situations.
Anti-racism is an active and conscious action against all forms of racism. Anti-racist action is the work that reduces ethnic discrimination, the effects of discriminatory practices, and negative prejudices.
The aim of the campaign, coordinated by the Ministry of Justice in Finland and the Equality Ombudsman of Finland, is to include discussion on racism and anti-racism in the social debate and to start actions against racism in order to gain equality in everyday life.
– We take part in supporting the campaign because we want Diak to show that fighting against racism and supporting equality are important values ​​for us, not only on paper but also in practice. Our school is religiously and culturally diverse and our students come from many different language groups. It is important for us also to send a message to our students that our school is anti-racist and we will address possible discrimination immediately, says Diak's CEO, Principal Elina Juntunen.
The campaign unites more than 80 organizations across Finland. During the campaign, the partner organizations will share their own actions to promote equality and anti-racism, especially in their communication channels. During the campaign, Diak will highlight how anti-racism and equality have been supported in Diak's activities, for example in project work.
– Diversity is an inherent value of our strategy. In our work, we strive for social inclusion and we promote, among other things, religious and cultural literacy. Anti-discrimination work is well implemented in our  projects, for example. For years, we have been working long-term for example for the inclusion of the Romani people, the improvement of their study and employment status, and non-discrimination, Juntunen says.
You can follow the campaign on social media with the hashtags #OlenAntirasisti, #JagÄrAntiracist and #IAmAntiracist. The campaign is active 13.9.–26.9.2021.
Read more about the campaign from its website.