Diak's campuses are closed until 11 April 2021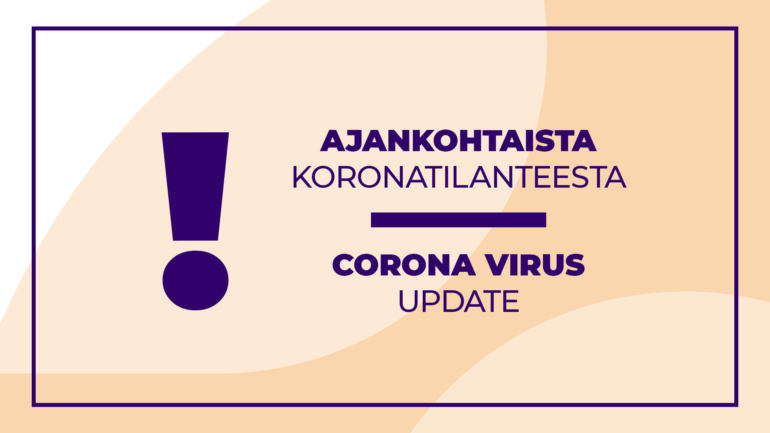 Because the corona situation remains alarming in Finland, Diak's task force on corona situation has decided that campuses remain closed until 11 April 2021. The task force decided earlier that the campuses are closed between 8 and 28 March. According to the update, the campuses will be opened 12 April 2021. 
Diak's task force follows the situation. We aim to open the campuses as soon as it is safe. 
Only necessary teaching and independent studying is allowed at campuses
Independent studying and moving around at campuses is possible when necessary, but for example doing group assignments is not allowed at campuses.
It is not allowed to gather at campus during the closure. Group assignments should be done online. This way you are able to secure your own health as well as the health of your study mates.
During the closure, all exams take place online. Only yleSH exam for nursing students takes place at campus.
Some studies are organised at campuses (simulations, skills workshops). These studies are marked in the schedules. Please check your schedule regularly for updates.
More 
information
: