Arctic Education Forum
790 €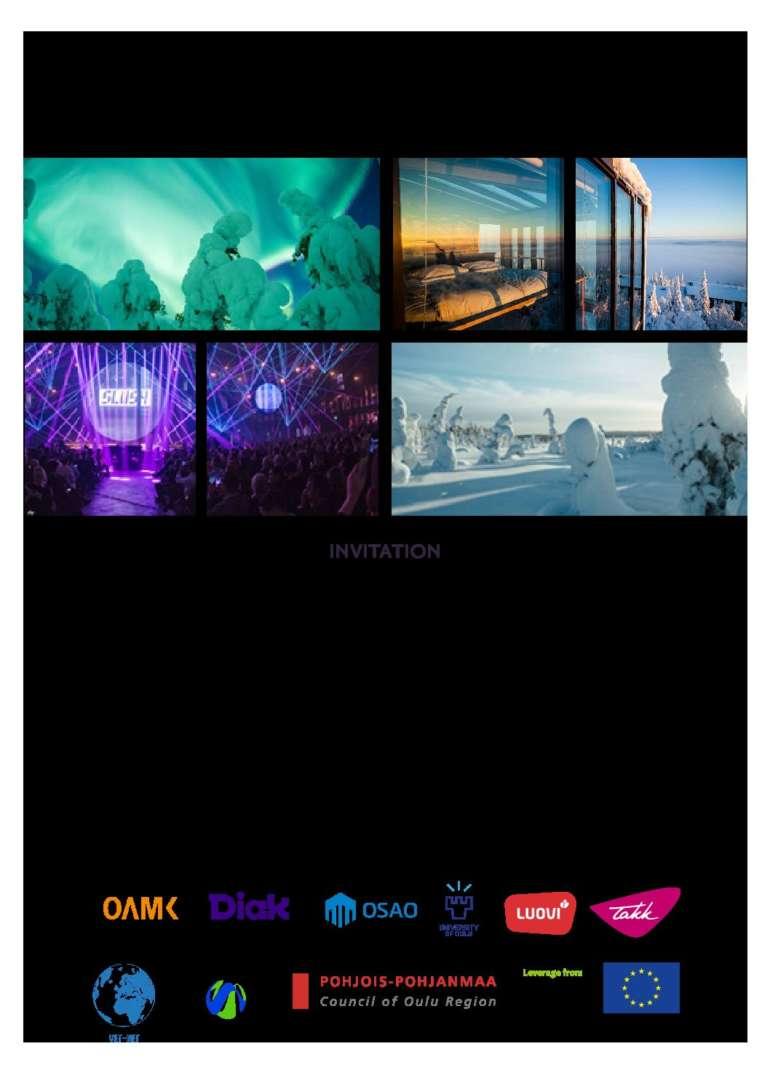 Arctic Education Forum is especially tailored for education administrates to dive into the pedagogical matters of 21st century education, as well as getting to know the latest innovations and environment in the educational field.
Visitors are invited to explore the Finnish education system, learning environment, top-notch companies and the purest nature and snowy landscape!
Hastag #AEF2018 is used in PINO Network Twitter, Facebook and Instagram.
Organizers are: Diak, LUOVI, TAKK, OAMK, OSAO, Oulu University (PINO Network (Kaakao) and VetNET hanke)
More information about PINO Network
Oulu University of Applied Sciences, in cooperation with Oulu University, Diaconia University of Applied Sciences and Oulu Vocational College, started a project building a network supporting the growth and internationalisation of education export in Northern Ostrobothnia. The KAAKAO project, is funded by the Council of Oulu Region via the European Regional Development Fund.