A public lecture by Pauliina Seppälä: From consumer culture to participatory culture
Free entry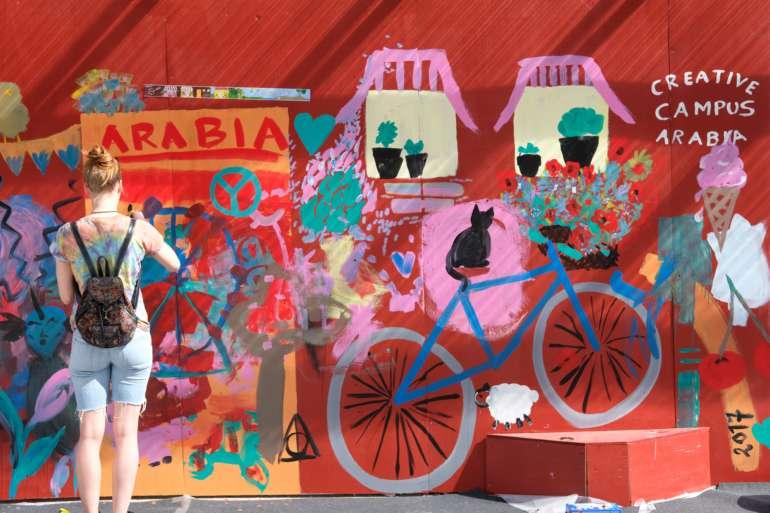 Pauliina Seppälä is a founder of Yhteismaa ry, a community which aims to create a new participatory city culture, social movements and co-creation. Yhteismaa organises multiple activities in urban districts, for instance Cleaning Day and Dinner Under the Sky.
Seppälä will give a lecture at Diak. The topic is From consumer culture to participatory culture. How digitalization enables a move away from organization centered to human centered society. Practical examples on co-creation and self-organization.
The lecture is held as part of the Creative Arabia summer course and Creative Campus Arabia project. It is open for the public.
The lecture will be held at Diak Helsinki Campus, room 329, 3rd floor.
Welcome!