Get involved in the cultural regeneration of Arabianranta! Creative Arabia course in summer 2018 (5 ECTS credits)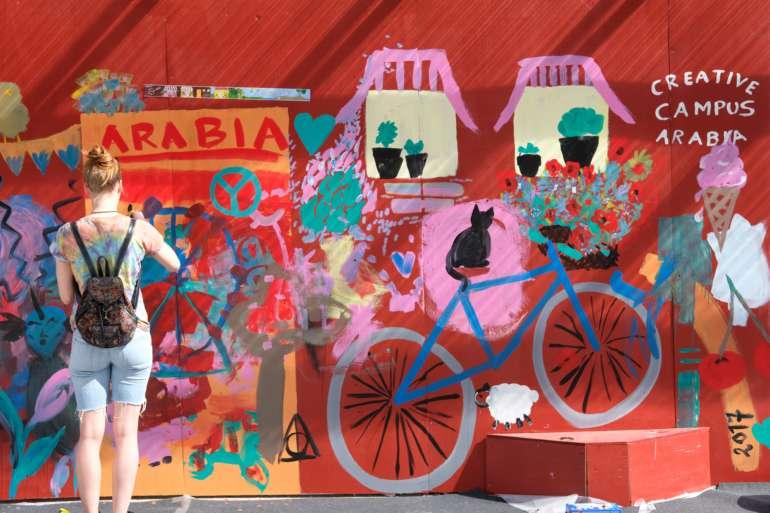 Diak is offering the multidisciplinary Creative Arabia course for students of Diak, Metropolia and Arcada in summer 2018. Join us to develop community-enhancing and life-enriching solutions for the Arabianranta neighbourhood of Helsinki.
The Creative Arabia course (5 ECTS credits) is a great opportunity to get involved in developing solutions for community and interaction for residents and organisations in the Arabianranta district.
The month-long course covers topics including
social-oriented service design
experimental work methods
brainstorming
developing and refining individual ideas.
The course is also a great opportunity to network with other students in the Helsinki region and get new perspectives on your studies.
You can also study in English!
Schedule and enrolment
NB! Registration deadline has been extended: enrolment ends on 30 April.
The course starts with a self-directed orientation period on 14 May. Contact sessions start on 29 May. The course ends on 15 June.
Enrolment for Arcada and Metropolia students: 3–30 April on Open UAS. Enrolment for Diak degree students: on MyDiak.