Hey Diak student, become a model for us!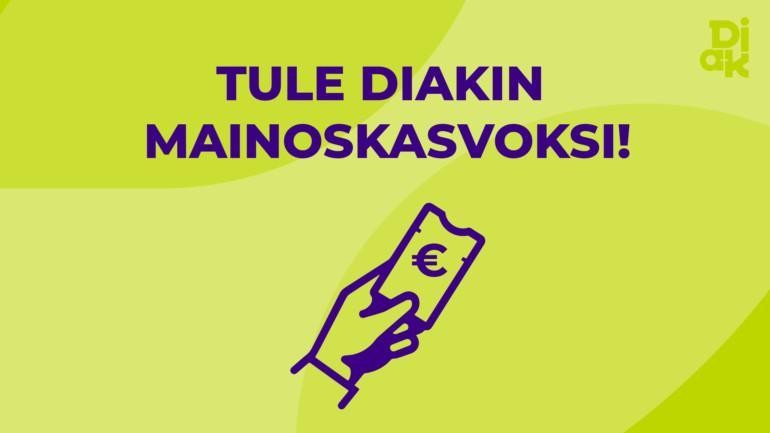 Do you want to become a model for Diak? Our next photo shoot will be held in May. Apply now!
Hey Diak student, become a model for us!
We are looking for students to model for Diak's photos. The photo session will be held at Friday 13th May on midday and early noon on our Helsinki campus and at a nearby parish. We hope you are available on that date. There'll be a compensation for the models. 
There are no criteria for applying – we are looking for all sorts of people. You can also apply with a friend, who doesn't study in Diak. 
Send us a message, that includes your name, age, the degree that you are studying, what year student you are, and a picture of yourself. You can message us at Instagram, Facebook, on mail (viestinta@diak.fi) or on Whatsapp (050 594 2665).  
Send your application by 8th May!