New public sculpture in Toukola Waterfront Park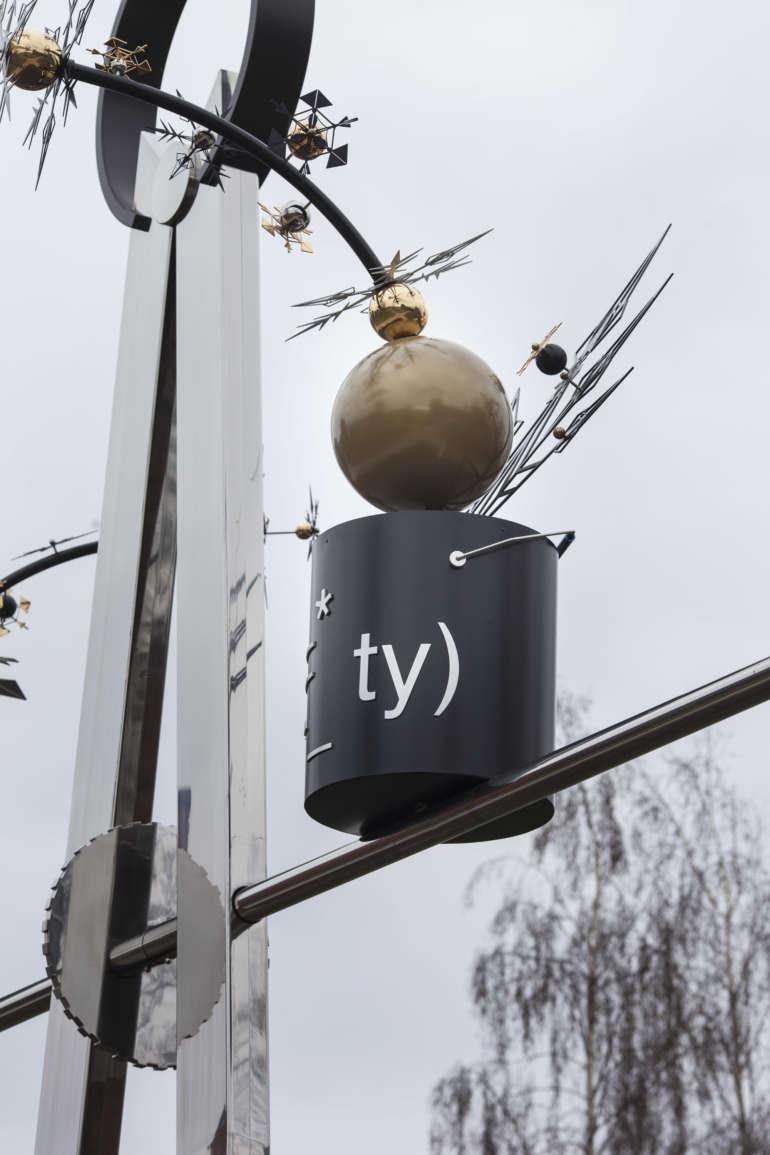 A new public sculpture will be unveiled in Kalasatama. Sculptor Riikka Puronen's seven-metre-tall Compass and Stars will be landmark in the Toukola Waterfront Park located between the Kyläsaarenkuja and Roomankatu streets and the sea.
According to Puronen, two different worldviews meet in her piece: the compass represents a mathematical view of the world where things can be measured and verified, while the two objects balancing on the central axis of the compass are containers for something mystical and unnameable.
The location also brings together different elements of life and urban structure: it is set in a recreational area by the sea, surrounded by blocks of flats and several schools and universities.
Puronen is known for her original visual style and skilled juxtaposition of materials. Compass and Stars is made from coloured and gilded steel and aluminium using electrochemical methods of metalworking. The large size of the sculpture was inspired by the surrounding open park area.
Riikka Puronen's (b. 1968 in Loviisa) commissioned works can be seen in several locations in Helsinki, including inside an office building owned by Senate Properties and outside the Myllypuro metro station. The sculpture in Myllypuro, Sirena's Strings (2004), is in the public scuplture collection of HAM Helsinki Art Museum. Puronen taught sculpture at the Academy of Fine Arts of Uniarts Helsinki from 2007 to 2017.
In the future, the Kalasatama district, still under development, will see more public art. Compass and Stars is the third permanent work of art in Kalasatama that belongs to HAM's collection of public sculpture. The two works predating it are Timo Heino's Line Drawn in water (2014) and Villu Jaanisoo's Siberian Jay(2016).
The City of Helsinki applies the so-called percentage financing principle in the district. Under the principle, approximately one per cent of the district's construction costs are allocated to art.
Compass and Stars will be unveiled on Thursday, 24 May 2018, at 16:00. The public unveiling will be done by HAM director Maija Tanninen-Mattila, with the artist in attendance. The unveiling is organised in cooperation with the neighbourhood association Artova, the Arabian Laulu choir, and Diak.
Find current information on the Facebook event.