"Social service graduates walk alongside people"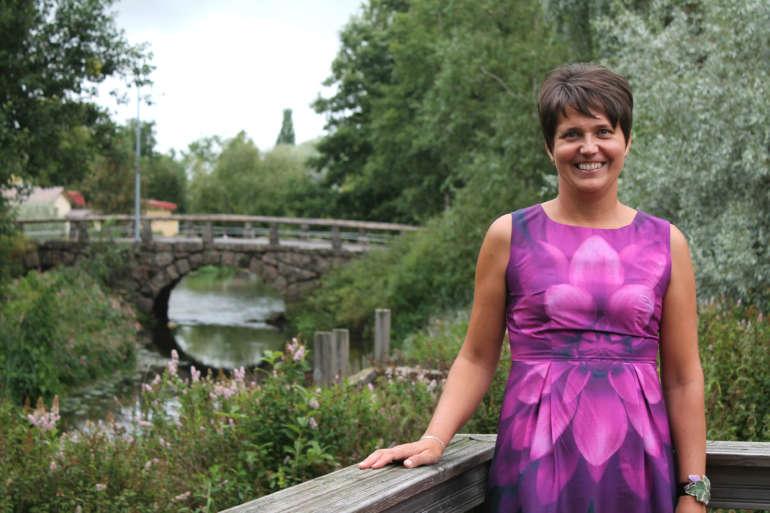 Saara Heikkilä, 40, Bachelor of Social Services student (Finnish-taught degree programme)
I had no clear idea of what job I wanted to do.
I ended up working in the social care sector when I began to look after my severely disabled niece. I became her personal assistant when she attended a special class for severely disable children. My interest in social work developed over time, and I ended up studying in an apprentice scheme to qualify as a teaching assistant.
I realised that working with people was my thing.
I applied to the Bachelor of Social Services programme at Diak because I needed a higher education degree for my current full-time job in child protection.
I tend to do everything at full tilt, and I enrolled in Open UAS to get a head start as soon as I had applied to Diak. My work experience has allowed me to progress quickly in my studies, and my goal is to have all theory courses completed within just over a year.
I have 12 years experience in child protection, and I know that this is my dream job. I have a lot of professional as well as general life experience. The learning assignments feel different to someone like me who has already worked in the field.
Many of my classmates have come straight from upper secondary education and don't necessarily have any practical experience. Often on lectures someone will say, "Hey, let's ask Saara!" If we are discussing child protection topics, other students sometimes interview me. It's nice to know that my experience is valued.
One of the main reasons why I chose Diak is the fact that it offers the blended learning option, which allows me to study flexibly. We have been able to adapt my personal study plan to suit my needs.
I am making the most of my time at Diak.  Thanks to my work experience I am already familiar with a lot of the content of our lectures, and the practical side of the programme is a great plus. Diak has helped me develop my professional confidence.
I am completing my clinical training at three different places, one of which is a child protection unit in Spain. A work placement in another country is a dream come true, but also a step outside my comfort zone. It's a big yet positive challenge.
I think you need to have some kind of inner belief of why you are in this line of work. Our job is to walk alongside people. It's about being close to the person and working for his or her benefit. It's not just about getting paid or having something to do.
This work ultimately depends on who you are as a person.
Text: Maiju Torkkeli
Photo: Saara Heikkilä's photo album
Read more about the English-taught Bachelor of Social Services programme.
Go back to read all the student testimonials.