Community-oriented development in an international environment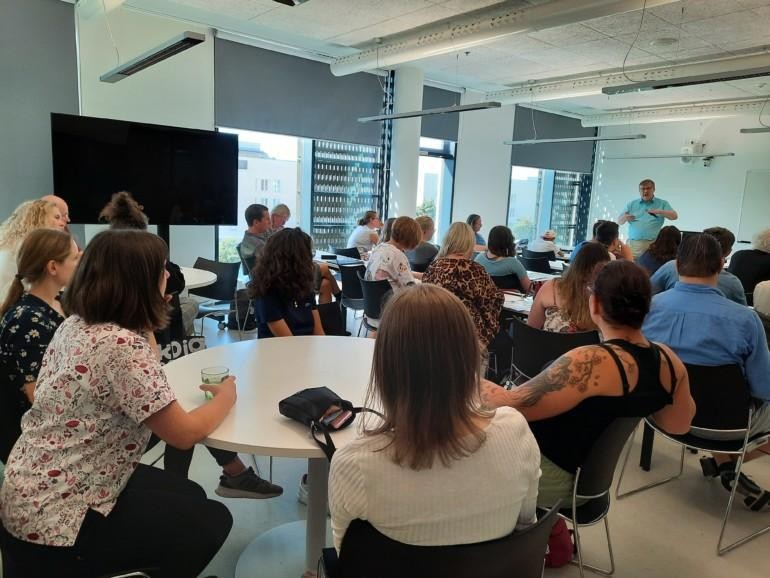 The BIP (Blended Intensive Programme) intensive week gathered students and teachers from four different European countries to develop community-oriented methods, especially in the fields of social, church and youth work. Organised under the theme of community-oriented development, BIP offered participants the opportunity to learn new things using innovative methods and to network with European colleagues.
BIP intensive week was organised in Järvenpää and Helsinki from August 8th to 13th. This time the theme of the BIP was "Asset-based community development", which refers to community-oriented development.
– Community development and working with communities have long roots in, for example, the social and church fields. In working, we start from the fact that every person has resources and strengths that they bring with them, says Heini Sajalin, lecturer from Diak.
– In community-oriented working, it is recognised that even though people have difficulties, they also have resources. In this case, things are not done so much for people, but together with them. This also increases the possibility for a person to feel included.
The participating five higher education institutions from Ireland, Germany, Finland and Wales are all share the emphasis on community orientation in one way or another and thus formed the partnership for the BIP.
– Loneliness and being detached are a shared common problem in Europe, so tackling this problem is a good basis for European cooperation, Sajalin sums up.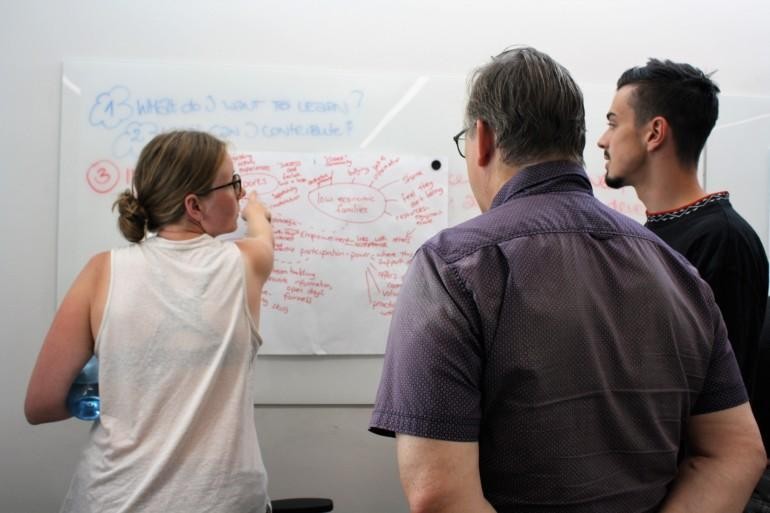 Exposure and new perspectives
One of the students' first tasks during the intensive period was to participate in an exposure exercise. In the exercise, the students were directed to different parts of the center of Helsinki to make observations about their surroundings. Before this, the students had compiled their own biography. After the exercise, the task was to reflect on the observations made in the groups through their own biographies. For many students, the exposure exercise was eye-opening.
– It was surprising to see how my own biography and background affect what I see and experience around me. It is interesting to think about how one's starting points affect, for example, doing youth work in practice, Amber Percy, a student from Wrexham Glyndwr University, Wales, says.
Leon Groetz, a social studies student at EH Ludwigsburg in Germany, was particularly excited about the opportunity to get to know social work in different cultures.
– It was interesting to be able to study in English and meet people from different cultures. Emphasis on social work can vary in different countries. In addition to the international experience, it was interesting to get to know social work in different cultures from a professional perspective, he says.
The students praised the diversity and unification of different professional perspectives in the BIP course.
– The different backgrounds of the students and teachers – the perspectives of diaconia, youth work and social work – together made a good soup, from which you can taste different ingredients. It creates a professionally interesting combination, Diak's DSS student Cucu Wasseh reflects.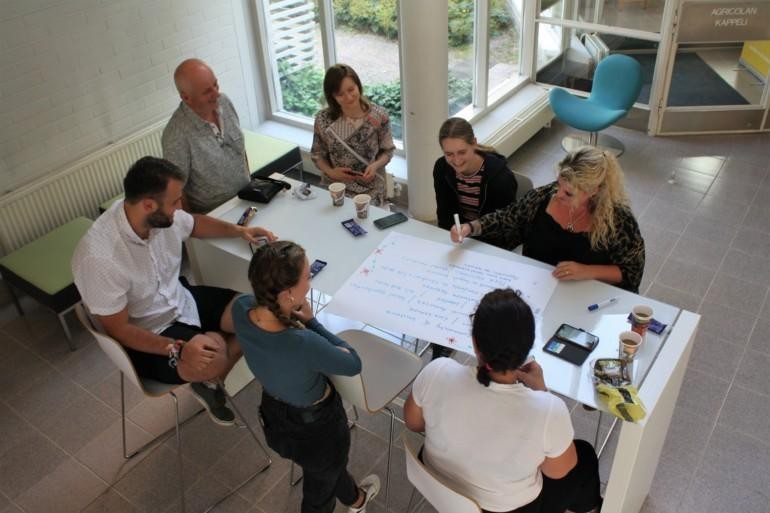 Internationality increases professional self-confidence
In addition to the development of professional expertise, teachers value the development of students' international capabilities. Above all, BIP offers experience of working in a different culture and language environment.
– For many, this may be their first international experience professionally, and it's great to see them gain more self-confidence. Growing your own cultural and international capabilities is important and it's great that young people can do this kind of student exchange, says lecturer Hayley Douglas from Wrexham Glyndwr University.
For the teaching staff, BIP also offers places for learning.
– It has been great to get to know and get ideas about new teaching methods. At the same time, it has been a pleasure to notice that in many countries – regardless of language and culture – there are also many unifying factors in the same fields. Sometimes in the academic world you may have to defend the position and methods of your own field of study. It is refreshing to see similarities in the teaching of five different universities. This is also an important message for students: there is internationally shared thinking and proven methods in your field, Cindy O'Shea from University College Cork in Ireland points out.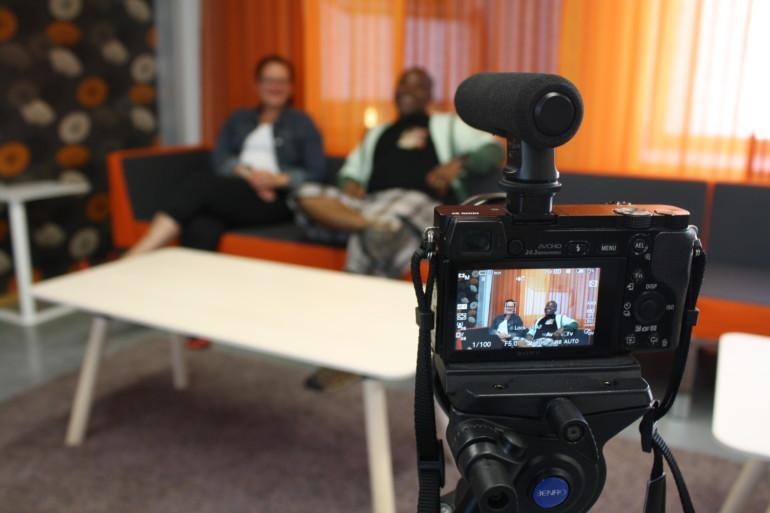 BIP is an effective way to learn
The BIP program consists of online workshops and group work and an intensive period at the university coordinating the program. EH-Ludwigsburg teacher Manuela Hees considers this an effective way to learn.
– In community-oriented development, we start from strengths. BIP also does this in practice by combining the strengths of partners and students. The work has been profitable.
In addition to international teaching experience, BIP offers teachers the opportunity to learn by themselves and develop new patterns of cooperation.
– While we teach, we also learn from our partners. Many ideas have already emerged on how the cooperation could continue, says professor Vera Taube from the University of Applied Sciences Würzburg-Schweinfurt (FHWS).
The Asset-based Community Development BIP course was attended by five universities from four different countries: in addition to Diak, University of Applied Sciences Würzburg-Schweinfurt (Germany), Protestant University of Applied Sciences Ludwigsburg (Germany), University College Cork (Ireland) and Wrexham Glyndwr University ( GB). The teaching staff of Diak were responsible for the content, church lecturers Jouko Porkka and Heini Sajalin.
The next BIP coordinated by Diak, with the topic of eco-social change, will be held from 24 October to 2 December in 2022. Read more on the website.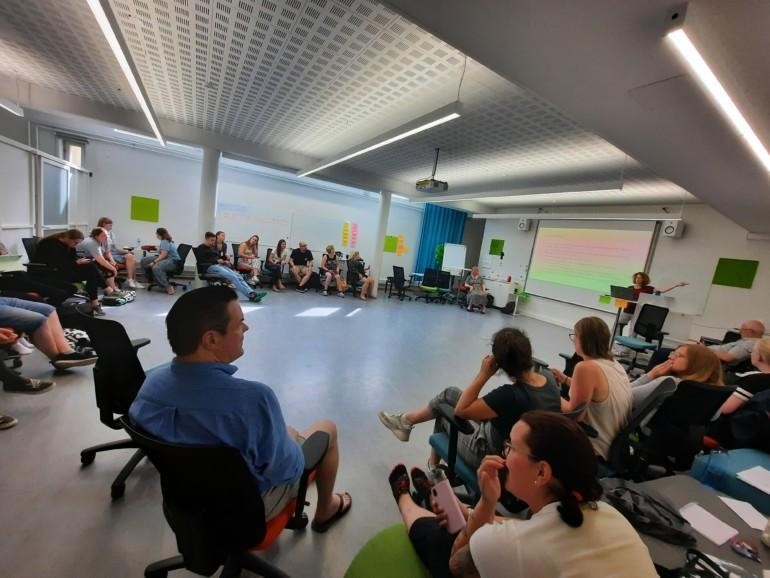 What is BIP?
BIP (Blended Intensive Programme) is a diverse intensive course that offers the opportunity to network and strengthen your own professional skills in an international environment.
Consists of an online study period and an intensive course at a partner university.
Offers flexible mobility opportunities, especially for students interested in a short-term international learning experience or an exchange period.
Is aimed at students of all fields and different annual courses.
Additional information on the website.