Teaching in Diak is organised mostly online until the end of February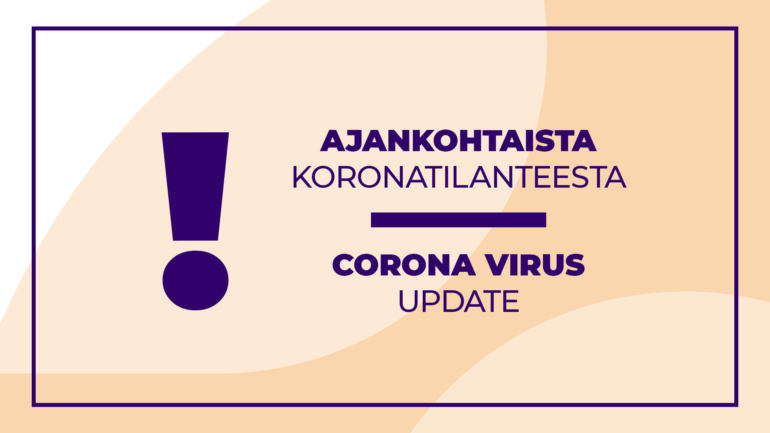 Diak's task force on corona situation has decided that teaching continues mostly online until the end of February 2021. The task force continues to follow the development of the corona situation and to monitor national as well as regional alignments closely. It will adjust the guidelines when needed.
In practice this means that in Diak teaching will continue in the same way as now until the end of February: studies have been moved widely online. Also, exams are organised online as much as possible.
Only essential contact teaching and exams organised at campuses
Only essential studies are organised at campuses, for example simulations, and some of the exams. Timetables for the autumn have been published and they can be found on Diak's Lukkari.
General exams are organised mainly online until the end of February 2021. Also, exams in professional Swedish have been moved online.
These exams are arranged at campus:
maturity tests

medication mathematics

medication administration if mathematics is included

interpreting studies: teacher will inform students on how the exams are organised.
Face masks are worn at exams, read more in a news item. If you are part of risk group and cannot wear a mask due to health reasons, let us know about it when registering to an exam. We will then reserve an extra space, where the exam can be made without wearing a mask.
Registration only through an e-form by previous Thursday at 11.59 pm. Read more in a news item.
Read more about online exams on the website General exams and undelivered assignments.
Follow Diak's communication channels
Follow our communication on corona in Tuudo, Moodle and our regularly updated corona website https://www.diak.fi/en/corona-situation-in-diak/. Remember to check your schedules every now and then in case there are changes and updates.
More info: