Arrangements for the fall semester at Diak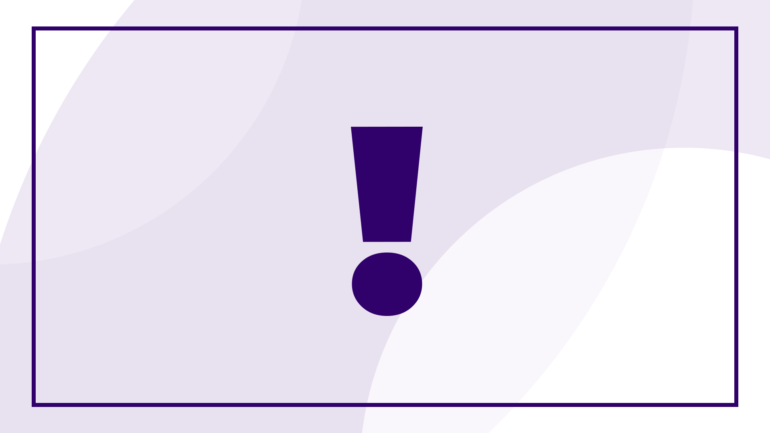 Diak has started to take down some of the restrictions caused by corona virus. The fall semester will start in August with a combination of distance learning and classroom studies.
All Diak's campuses in Helsinki, Turku, Pori, Oulu and Pieksämäki will open regularly in August, after the summer break. Students are able to move around, work and take part in teaching normally.
Student services and libraries are open again on campuses. Student restaurants will open in August and the opening hours will be informed later.
If you have any questions, please contact corona@diak.fi.
Teaching in the fall term
In the beginning of the fall semester there will be more distance learning than normally. Timetables for the fall have been published and they can be found on Diak's Lukkari. The links for online participation (Collaborate etc.) will be published before the courses start.
Diak is following the current situation and instructions during the summer. Study arrangements and the implementation of classroom studying will be re-evaluated if needed. Follow the information on our website and remember to check your timetable for changes before the semester starts.
Safety
There are still enhanced hygiene instructions on campuses and in classroom teaching. We ask everyone to keep enough distance from people around you (in elevators, meeting rooms, cafe spaces etc.), maintain good coughing and hand hygiene and to follow the safety instructions available on campuses. 
If you are sick, you can't participate classroom teaching nor a placement. If you think you have a corona  infection you can take an online check-up for your symptoms at Omaolo or call health care services. They will guide you for further testing if needed. More information on the website of the Finnish Institute for Health and Welfare.
Exam retakes and electronic registration
General retake exam will be organised on August 13th electronically on Moodle. Language and drug calculation exams will be held on campus. Registration for all exams will be done with an e-form.
More detailed instructions can be found here.
Traveling
All travel abroad related to work and studying is forbidden until October 31st. We do not accept any international guests either during this time. 
When you arrive in Finland from a country that is still subject to internal or external border control, you must limit unnecessary local contacts for 14 days and follow self-quarantine. 
If you are travelling abroad during the summer, please note the governments instructions for arriving back in Finland. Here are the latest recommendations:
The government does not recommend unnecessary travelling anywhere except Norway, Denmark, Iceland, Estonia, Latvia and Lithuania.
As of 15 June, a self-quarantining is recommended for all visitors to Finland from countries that are still subject to internal or external border control. Such countries include Sweden, Germany and Russia. No self-quarantining is required if a person arrives from Estonia, Latvia, Lithuania, Norway, Denmark or Iceland.
During self-quarantine, you are permitted to move between your workplace and place of residence. Engaging in in other essential activities is also permitted. Use your own car if possible.
Even though Finland has given up internal border control and quarantine recommendations on some countries, some countries might have their own restrictions about letting travelers in. Remember to check the current instructions before traveling from the authorities of the country of your destination.
International student exchanges cancelled in the fall term
Diak has decided to cancel all autumn 2020 semester student exchanges due to the corona pandemic.
The decision is based on the recommendations given by the Rectors' Conference of Finnish Universities of Applied Sciences, the risks and insecurity related to travelling during the pandemic listed by the Ministry for Foreign Affairs in Finland, the quality of the work placements (the epidemic is challenging for social and health care organisations)  and to guarantee satisfactory progress of studies.
Student exchange in spring 2021 will be informed later.
Placements in the fall semester
The placements will be implemented normally if the employer has no restrictions in place. Take note of the instructions that the employer has given about the placement. 
If a student 

has to

 stay in

 quarantine, they will not be allowed to continue the

 placement

 or 

start

 a new 

placement

 during the quarantine.

 

If you are at risk

, sick or have 

the 

symptoms of 

a 

common cold

, you can

not

 go 

on

 placement.

 

Be especially careful if you are moving from one placement/unit to another.
If you are not sure what to do, please contact your guiding teacher or corona@diak.fi. 
If the placement is cancelled by the employer, the continuation of studies will be planned with a student counselor and the teachers guiding the placement.
If you have people close to you who are at risk, please follow the instructions by the institutions that treat them and the Finnish Institute for Health and Welfare. You can find current instructions for risk groups here. 
Campus and services' opening hours
Campus opening hours 3.8.-15.8. (regular opening hours from 16th of August)
Helsinki 8-16 

 

Pieksämäki 8-15:45

 

Pori 10.8.-15.8. 8-15:45

 

Oulu 7-17

 

Turku 8-16

 
Services' opening hours:
Libraries have exceptional hours during 3.8.-15.8. Find the opening hours on Finna.
Opening hours of student restaurants will be informed on the first week of August (7th of August the latest)
Have a lovely summer, we will meet in the fall!