Movement outside home controlled, possibility to go to a grocery shop two times a week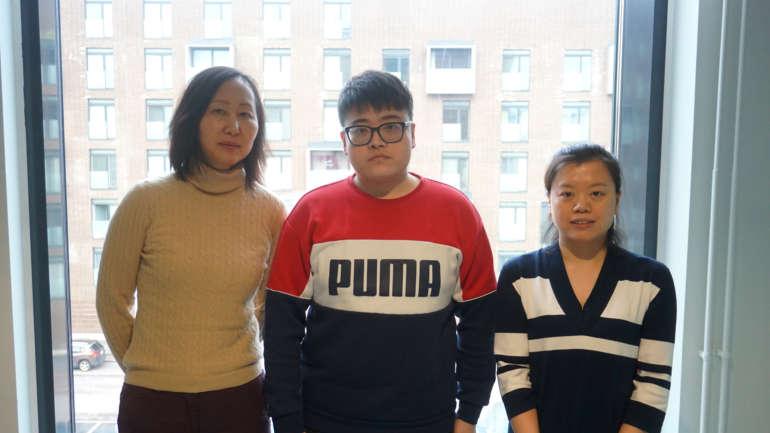 Diak's students Hong, Tianjian, Xiaorong, Xiaoning and Ailin told their views and experiences about the ongoing coronavirus pandemic. The interview was done at the time when Finland was preparing to do stronger procedures to prevent the virus from spreading.
For now the situation in China has gotten better, but only one month ago China's situation was much worse. Finland, Europe and many other countries are now preparing for the virus' biggest wave.
A written permission to move outside home, fever is measured at shops
Many Chinese condominiums have a guard who controls the movement of the residents during the coronavirus epidemic. You have to get a written permission to move outside home. The permission is granted only for one day.
– My friend lives in a place, where you can go buy food only two times a week, says Hong.
Only grocery shops and pharmacies are open and your fever is measured in the grocery shops. Many roads to countryside are closed and traffic lights in the cities are constantly red. The traffic between Chinese provinces are monitored heavily.
– When my friends visit another province and return home, they have to tell what have they done, how many people they have been dealing with and what are their names, says Xiaorong.
Those who return to home province are put into quarantine in a hotel for two weeks. The state pays the costs. If you return from abroad to China, you will get a QR-code. The officials follow that you have been in the quarantine enough time. If you have been the required 14 days, the light of the reader changes from yellow to green. Some condominium elevators include a cloth that you have to use to push the elevator button. After that you have to put the cloth to a trash can.
Worry about relatives and Finnish people
Xiaorong's friends spouse left to Wuhan 21th January, because his father was sick. The city was closed off on 23th day. Two days after that his father died. Xiaorong's friend's spouse is still in Wuhan.
– Now my friend has to take care of two little children alone, says Xiaorong.
There has been racist behavior towards the Chinese people because of the coronavirus. It's more acceptable to use the respirator mask in China than in Finland, because there is more pollution.
– If a Chinese person uses the mask in Finland, someone can say that the person has brought the virus here and you have to avoid him, says Ailin.
Some Chinese people have hesitated to use the mask in the fear of racism. Xiaorong has preferred to come to the school by bicycle or on foot rather than by bus.
– I have heard from my Chinese friends, that Finnish children have named them as Chinese viruses. This is very insulting, admits Xiaorong.
The students hope that the people stop accusing China of the virus and there was a thorough investigation about where the virus started spreading.
– China was just the first country, which reported from the virus, says Tianjian.
At the time of this interview the Finnish government hadn't yet implemented stronger procedures for preventing the virus. Nevertheless the students said that the situation needs to be taken seriously. Public events have to be reduced and people need to stay at home. According to Hong's WhatsApp discussions many Europeans have underestimated the situation, because Europeans have used to good and easy life. The students are also worried of Finnish health care capacity.
– In China it's possible to build two hospitals in eight days and there are still not enough places for all the patients. In Finland it's not possible to build that kind of infrastructure says Hong.
In addition the students remind that the virus is dangerous and it will leave permanent damage to some people's lungs. All of the students still hope that Finland will get through the situation and that China doesn't need to send an airplane to get Chinese people safe from Finland, if the situations becomes very serious. In that case even sending an airplane could be difficult.