"Now I know what I want to do in the future!"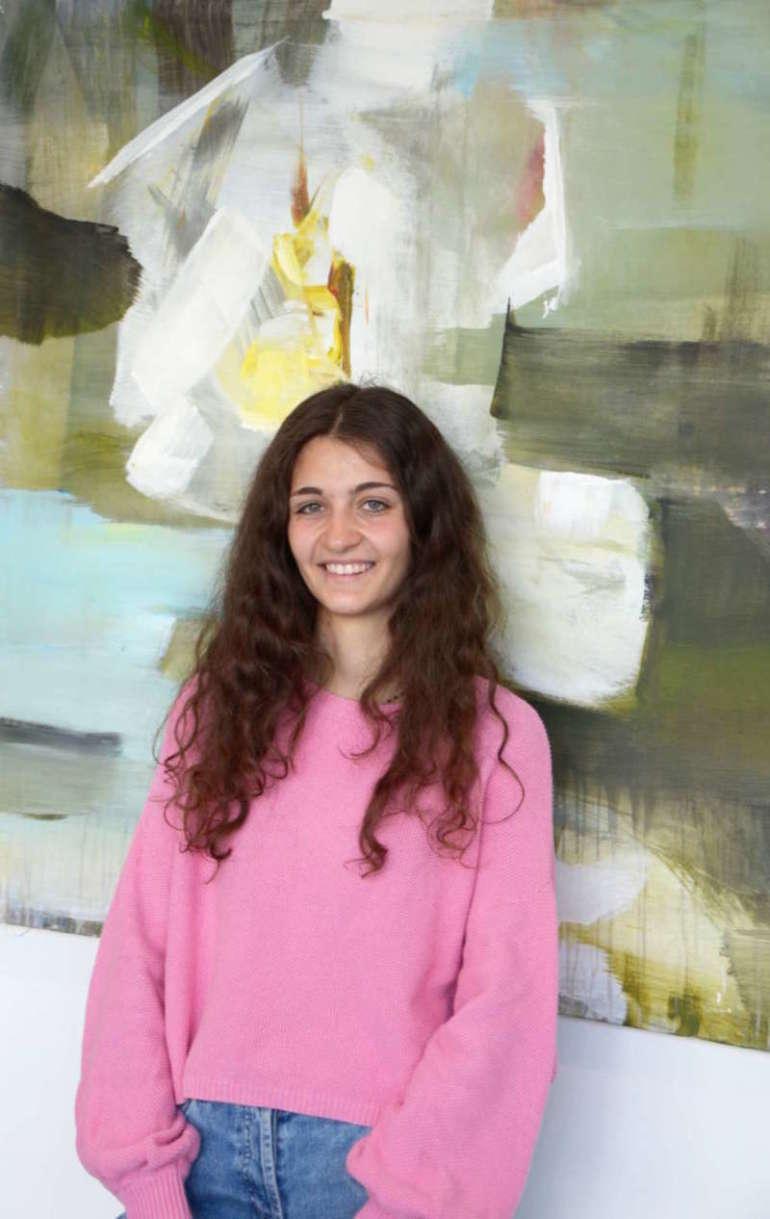 Hello! My name is Valentina and I'm from the North of Italy. I decided to spend my last semester of my Bachelor degree in Social Services abroad, and I chose Diak University as destination of my Erasmus experience. I wanted to try to live and experience the student life in a country where I've never been before, Finland, and of which I didn't know anything before my arrival.
How did you come up with doing your exchange in Diak?
When I started planning my exchange, I was searching for universities where I could learn better English. I also had heard that Nordic countries have high quality social services and I wanted to learn more about the Finnish social services. I chose Diak because they offered interesting courses in English in topics that weren't offered in my home university. That way I could learn something completely new. The website was also very clear, and information was easy to find.
Arrival and accommodation
I really appreciate the tutoring especially in the beginning, the tutor helped pick you up from the airport, show you to the HOAS student housing in Pasila, the grocery shops, doctor's appointments and so on. It would have been very challenging for me to find out all of that by myself. It was really good when in the beginning we had the orientation and the student union and coordinators explained us about student life. They organized a lot of events, evenings with board games, freshman parties and so on.
I've had a very great exchange group of friends and it was very nice that we could all live in the same building. It was also very useful for doing group work and working together. Even if Pasila isn't the most beautiful area, the situation is perfect: a bus stop, tram stop and train are all a few minute walk from my building. It's so safe and easy to get around.
Studies at Diak
Studying in Diak was very different compared to my home university because in Italy. I was used to having weekly lectures and exams, and Diak uses blended learning. Here you have more possibility to plan your studies and choose, what for you is a more interesting topic. Interesting for me was that you do assignments also during the course. You also learn about social service providers on a larger scale. I discussed with a local social service student that once you finish your degree you'll know about all local services in Helsinki, which is very helpful when you start working as a professional in the area.
Some of the courses are very independent and sometimes you would want to have more guidance from teachers. The contact lectures I really appreciated, as I'm used to it in my home university. The teachers were active and involved us a lot. The Finnish teachers aren't that high on authority and also discuss and ask your opinion, so you can have an almost friendship-like relationship with them.
I think that the online lectures were a very good addition to the contact lectures. I thought at first that I wouldn't be able to concentrate, but it was very easy and flexible in the end. It's also good for shy people, as you can use the chat to be active during class. Teachers were very helpful and they gave you personal feedback from each assignments, so you know where you succeeded and what you should work on in the future.
Helsinki: city with culture, nature and sports
I really didn't expect Finland and Helsinki to be so rich with different cultures and traditions! I found out that here everyone speaks very good English. I really like Helsinki – it's not too big or small, not so much like a capital, because there are not that much people going around the city. It's a very safe city.
During my stay here I've really gotten to appreciate nature: I've visited so many islands and natural parks: Suomenlinna, Seurasaari, Lammassaari, Nuuksio… In my free time I also did a lot of sports. I found out about the Helsinki city NYT-liikunta sports card. With 25 euros you can do everything, try all new sports in different places and meet new people, it's great! There's also a lot of programmes and visits through student organisations. We went to Lapland and we're now going to St. Petersburg, there's many affordable options for students.
In the university, I've really enjoyed the library as well as the cafeteria. The student 2-euro lunch is very cheap and it's a great way to try traditional Finnish food. I got the chance to meet Finnish students in class and in sports classes. One of the students was super nice and she invited us to her summer cottage and sauna. She was really open-minded and explained everything to us, what's the meaning of this and that –  Vappu for instance.
Finnish student culture specialties
I was really surprised about Finnish Vappu, I really had no idea about these traditions and it's really special and nice, people celebrating, students and families and elderly people all together. And about the student tradition of wearing overalls: first I thought the overalls were so ugly but now I love wearing them – and I learned how to sew in Finland!