"Diak was an easy choice for me"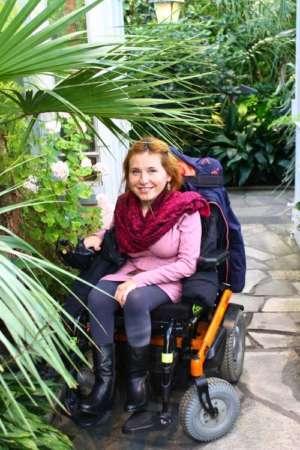 Exchange student Mariana tells her story: how is it like to study at Diak?
Hello! My name is Mariana and I came to Finland to experience studying abroad. Originally, I am from Republic of Moldova, a beautiful country in Southeast Europe. I am a future social and diaconal worker.
I love learning about and with people.
This was the main reason I chose to study in my program, which has been developed by Charles University from Prague in partnership with Diak from Finland. I study in this program, called Interdiak, for two and a half years.
I wanted to spend my Erasmus+ exchange at Diak as this would be a good opportunity to experience another study model. I wanted to experience studiying in a bigger group of people. In addition, I wanted to learn about the social system in Finland.
I was curious to get to know my host institution as I heard a lot about it from teachers who would come from Diak to Cesky Tesin in Czech Republic.
Expedition, friendship and travel
The Erasmus+ exchange gave me a lot of new friend as well as, new practical experiences from social services in Helsinki, since big part of my study program is continual practice placement, which I attended in Helsinki this semester.
I enjoyed studying about the model of work with elderly people and people with disabilities. I learned about organizations that work in these areas in Finland and their activities.
In addition, I was part of a community work art project developed by our student group. I foremost enjoyed working in a group and collaborate with different organizations, including a library, to develop this project.
Practice and theory hand in hand
My practice placement involved supporting Romani people who migrate from other European countries to Finland. I worked with Romani people during the whole semester, which helped me understand better the situation in Helsinki and in countries where people come from.
I knew why and how people migrate from the Republic of Moldova or Romania, but in this context, I could see the reality they come if they chose Finland. I also learned about the problems Romani people face and what effect migration has on Finland.
On the other hand, I was lucky to have other students on the same placement as me. Discussing with them helped me get different views on the situation.
I also very much enjoyed taking theoretical studies at Diak campus, which is wheelchair accessible. I didn't have to think about accessibility at all as the building is prepared for a wheelchair user as I am. If I had to sum up my experience at Diak as exchange student in three words, those would be expedition, friendship and travel.
Good opportunities to travel and enjoy the Finnish culture
Looking back, I am happy to have experienced making new contacts and travelling in Stockholm and Tallinn with other exchange students. I was also happy to have support from the university in questions related to accessibility of my dormitory.
I was happy the university implicated and offered support to arrange the practical matters. I also very much enjoyed the parties organized by the student union O'Diako.
I enjoyed learning about Finnish culture. I discovered a lovely country with amazing landscapes and beautiful culture. I pretty much liked the Finnish sauna culture and was surprised to see how diverse Helsinki actually is and how many cultures intersect inside the city. Also, I enjoyed easy moving in the city as the public transportation works very well.
Even so, during my time in Helsinki I realized that Finland still struggles with social related problems. I realized that there are no countries where the situation is perfect and every place has problems that need work.
This is one of the reasons why I recommend Diak for Erasmus+ students, as Diak offers knowledge and lectures about the current situation both locally and globally. The exchange period is a possibility to learn about existing systems and cultures in practice.